We got off our plane exhausted from the late flight. We got our bags and found a taxi. Due to our tiredness we went to bed as soon as we could. The next day we woke up to a very grey day, which is actually what the weather is like all year round, it is a mix of mist and pollution. We explored the old town using mostly city busses. We went to the San Fransisco monastery in Lima. It turned to be quite amazing, but we couldn't take pictures. There were catacombs under the cathedral with a lot of skeletons, it was a little creepy arranged nicely! In a part of the tour we saw one of the most important library's in the Americas. It looked almost like the one in Harry Potter. The books were gigantic and very very old. One way to explain it is to imagine the dustiest library with books that are half your size, spiral staircases, and scrolls. It was pretty cool to see a library such as that one.
Nous sommes arrivés complètement épuiser car un peu tard. Apres avoir récupérer nos bagages, nous avons trouvé un taxi qui nous a amené à notre apart. Je suis allé tout de suite au lit. Le ciel était gris quand je me suis levé, apparemment il est souvent comme ça pendant cette période de l'année à Lima, entre les embruns et la pollution il ne peut être que gris! Nous avons pris un bus rapide pour nous rendre de Microflores où nous sommes au centre historique de Lima. Nous avons visité le Monastère des Franciscains, j'ai bien aimé mais nous n'avions pas le droit de prendre des photos, dommage. Il y a des catacombes dessous la cathédrale avec encore beaucoup d'os. Ils étaient arrangés de façon ordonné tous les femurs ensemble, tous les crânes ensemble etc, un peu morbide. Dans une tour en brique, ils étaient arrangés de façon concentrique. Il fallait faire cette visite juste pour pouvoir admirer la bibliothèque, elle était comme dans les films d'Harry Potter, avec de très grands livres et 2 escaliers en colimaçon au milieu. Elle est la deuxième plus ancienne bibliothèque de l'Amérique du Sud.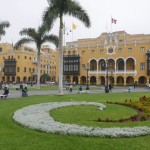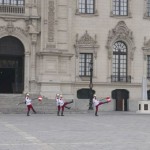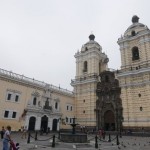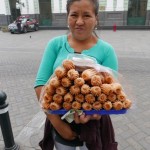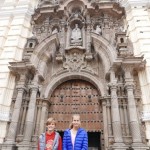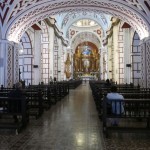 One night we went to a very nice restaurant called Saqra. We ordered octopus, quinoa crusted sea scallops, a cream of artichoke soup with smoked trout and sour cream, and a kind of ravioli. It was really good, Lima is supposed to be the culinary capital of South America. The next day we left on a special bus company called Peru Hop. After some time on the bus we stopped to visit a mansion that was owned by very rich Spaniard in the old days. The house was estimated to have had 1000 slaves, they had slaves tunnels. They used to brand them with a special number to identify who they belonged to and to know if they were runaway slaves. The slaves were treated terribly. The slave tunnels were built for 3 reasons since the mansion was near the port the pirates came to rob the house, then it was also used as and escape tunnel, but the worst reason and the completely cruelest reason was to avoid the tax to bring the slaves into the port.
Lima est un des meilleures capitales culinaires au monde, nous en avons profité pour déguster des mets pas commun au restaurant Saqra. Nous avons mangé du poulpe, coquilles St Jacques avec une croûte de quinoa, une soupe d'artichauts avec de la truite des Andes fumée, et des raviolis. Je me suis régalé. Le lendemain, c'était départ de Lima avec le bus de Peru Hop, après quelques heures nous avons fait un arrêt dans une ancienne hacienda ayant appartenue à des Espagnols. A un moment donné cette propriété a eu jusqu'à 1000 esclaves. Ils ont construits des tunnels long de 10km allant jusqu'à la mer. Les esclaves étaient marqués au fer, pour pouvoir les reconnaitre s'ils s'évadaient, ils étaient vraiment mal traités. Les tunnels servaient à 3 choses, à protéger les patrons au cas d'une attaque par des pirates (il y avait une entrée dans chaque chambre pour s'enfuir), pour faire venir les esclaves, et surtout pour éviter de payer les taxes sur les esclaves, ils les cachaient dans les tunnels.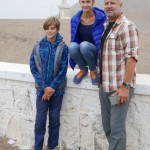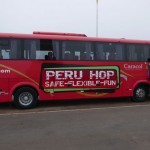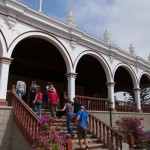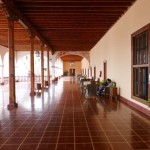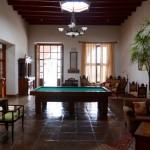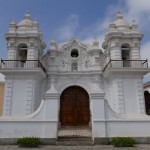 After a few more hours of driving we made it to the Paracas. It was a tiny village with not much to do but go on the wildlife tours its nickname is the poor man's Galapagos. The wild life on the islands was incredible, there were blue footed boobies, Nazca boobies, tiny little penguins which were on the top of my list. They were so adorable hopping and waddling down the rocks. We weren't quite in the season for the sea lions but we saw a few. When our tour was nearly over we went to a spot that was filled with dolphins.
Nous avons continué notre périple vers Paracas, c'est un petit village au bord de mer. Il n'y a pas grand chose à faire sauf la visite de ce qu'ils appellent les Galapagos des pauvres, les iles Ballestas. Il y a beaucoup d'oiseaux qui vivent sur ces iles (une fois par an une famille passe 2 mois sur les iles pour récolter le Guano, un engrais très précieux) : les albatros, les pélicans, les fous à patte bleue, ou les fous de Nasca, les manchots (tout petit pingouins que je n'avais pas vu aux Galapagos!). Ce n'était pas encore la saison pour les lions de mer, mais nous avons eu la chance d'en apercevoir quelques uns. Sur le retour, nous nous sommes arrêtés pour admirer des dauphins.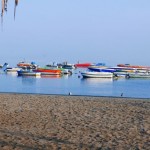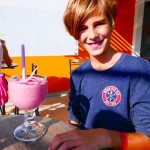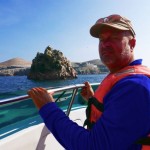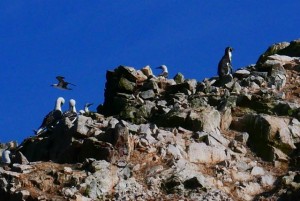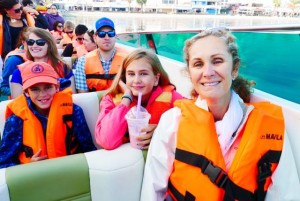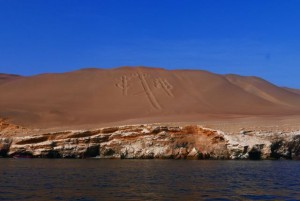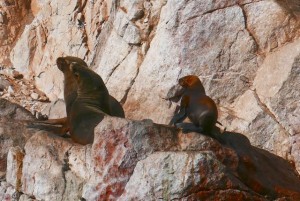 We left for the desert dunes of Huacachina. They are huge! We got to our hotel had lunch then went on an epic buggy trip and sand boarding adventure. We drove up to the sand boarding dunes. First we laid on our stomachs using our feet as breaks, the second hill we sat on the board. On the final hill we stood up snowboard style. Standing up was the most fun way once I did a 360 in the air stuck the landing then went down the rest of the hill unfortunately I forgot to ask my dad or sister to film it. It was so nice to just ride down and not I don't think my dad could say the same because he crashed most of his tries. On one of his wipeouts he got to the bottom of the hill then he got thrown of his board and cut his eyebrow a bit.
Nous voilà partis pour  les dunes de sable de Huacacina, elles sont gigantesques! Just le temps de manger un bout à notre hôtel pour faire une ballade en buggy puis surf sur le sable. J'ai commencé à plat ventre sur la planche en utilisant mes pieds pour freiner. Je me suis assis sur le board pour ma deuxième descente et enfin carrément debout. Je me suis éclaté, je suis arrivé à faire un tour complet et j'ai atterri correctement! Je ne suis pas sur que mon père ou ma soeur l'on filmait. J'ai adoré faire les descentes, je ne suis pas que mon père a eu la même expérience! Il est beaucoup tombé. Sur une de ses descentes, il se débrouillait pas trop mal mais vers la fin il s'est crashé et c'est coupé sur le sourcil.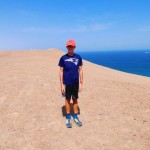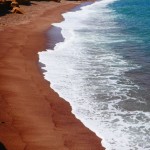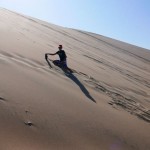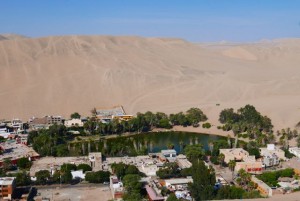 The next day I hiked the dunes and it was painful, you had to work so many muscles and the sand is hard to walk in. I was using my flip flops to help me climb. When I finally made it to the top I looked on both sides, on one there were endless dunes, on the other lay the town of Ica with big buildings. I was thinking one day these dunes would be wrecked. You start to see a lot of trash in the dunes. We left on the bus for Arequipa. On the way we stopped at small tower with a view of 2 of the Nazca lines. The lines were believed to be made by the civilization of Nazca which were way before the Inca. They resembled a tree and a kind of bird of some sort. Those 2 were only a part of the 36. I got a little rock with 6 of the Nazca lines. We literally spent the whole day in the bus.
Le jour suivant, je suis montée en haut des dunes à pied avec ma mère, je dois dire que c'est beaucoup plus dur que ça n'en a l'air, mes muscles étaient complètement tétanisé quand je suis arrivé en haut. Je me suis servi de mes tongs dans mes mains pour m'aider. Une fois au top, la vue était pas mal, d'un côté l'oasis avec plus de dunes et de l'autre vue sur la vile d'Ica. C'est difficile d'imaginer cet endroit dans 50ans je pense qu'ils le détruirons avec les detritus et les constructions. Nouvelle destination : Arequipa. Petit arrêt pour admirer les lignes de Nasca depuis une tour. Les géoglyphes datent d'une civilisation plus ancienne que les Incas. Celles que j'ai vu ressemblé à un arbre et à un oiseau. Mais on en compte 36 de toutes les tailles. Comme souvenir j'ai acheté pour quelques soles une pierre gravée avec 6 des géoglyphes de Nasca. Après nous avons passé la nuit dans le bus.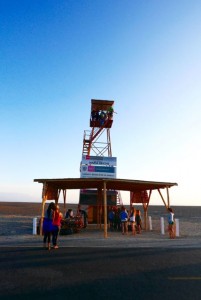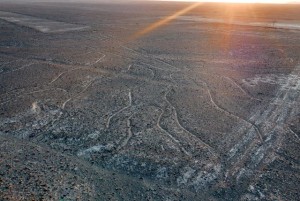 We arrived in Arequipa at 5:40 in the morning. I must say that I was impressed by the architecture, the colors of the building and the old Spanish type houses. The restaurants were very nice, one night we ate at the greatest restaurant in South America and it was called Chicha. I had osso bucco raviolis with a wine and mustard sauce. I also found out that a basil lemonade is really good. In the town we visited the monastery of Santa Catalina. It was a really beautiful place. It was constructed for nuns in 1579, a total of 250 nuns lived there. Family's also wanted a good education for their daughters so they sent them to be educated in the monastery. In total about 500 women lived in the monastery. The kitchens seemed very old, there was a big stone oven with pots around it. The vibrant colors and courtyards made it very nice. We visited the museum where you can find some of the oldest and most preserve mommies, the famous Juanita a teenage girl that was sacrificed for the Inca religion.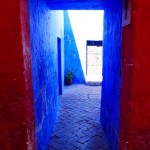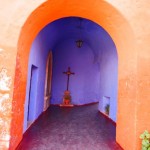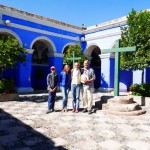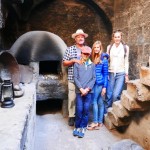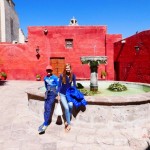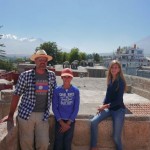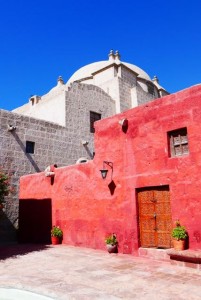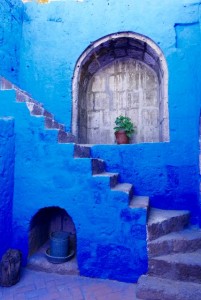 Nous sommes arrivés à 5.40 du matin, dur dur. J'ai bien aimé l'architecture et les couleurs vibrantes de la ville avec leurs maisons de style espagnols avec les patios. Les restaurants étaient bons aussi, un soir nous avons testé Chicha un restaurant par l'un des meilleurs chefs de l'Amérique du Sud. J'avais pris des raviolis à l'Osso bucco avec une sauce moutarde. J'ai adoré leur limonade, faite avec des citrons verts et du basilique. En ville nous avons visité le couvent de Santa Catalina, c'est une petite ville n lui même. Bâti en 1759, par les Espagnols il a abrité jusqu'à 250 nonnes. Les familles plaçaient leurs filles pour qu'elles reçoivent une éducation. Il est assez particulier car chaque nonne avait sont propre petit appartement, simple mais il y avait une cuisine. les plus riche fait une servante. Les cuisines étaient assez sommaire, un gros four et une table! Les murs étaient peints avec des couleurs très viv cela faisait un ensemble très agréable.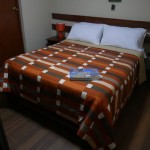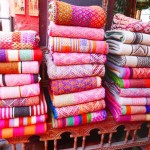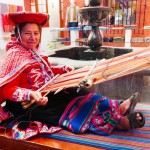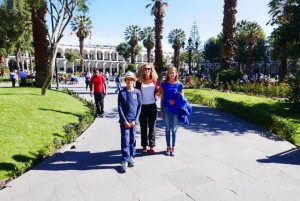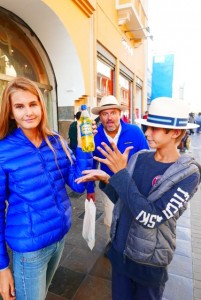 Nous avons aussi visité un Musée où se trouvait Juanita, considérée comme une des momies les mieux  préservés au monde. Et on y apprend son chemin avec le guide. 300 ans avant les premiers alpinistes européens qui ont grimpés avec peine les hauts sommets tel que le Mont Blanc (4000 et quelques), les Incas, eux, montaient à quasi 7000 mètres d'altitude, équipés de vêtements et de chaussures en laine de lama. Ce n'est pas le goût de l'exploit qui les y a poussé mais la foi. En effet, les incas sacrifiaient aux dieux des enfants et les enterraient (vivants après leur avoir défoncé le crâne! ) sur ces sommets afin de calmer leur éventuel courroux. Dans les hautes Andes du Pérou jusqu'en Argentine, on peut retrouver de nombreux sanctuaires. Les momies d'enfants les mieux conservées se trouvent au musée de la Haute montagne à Salta en Argentine. Nous avons pu voir la jeune vierge appelée Juanita qui a été retrouvé dans les montagnes aux alentours.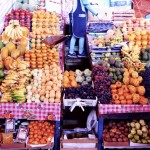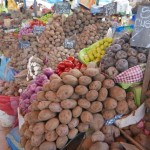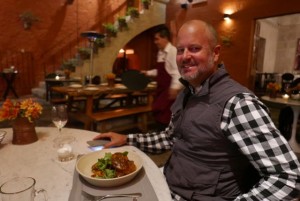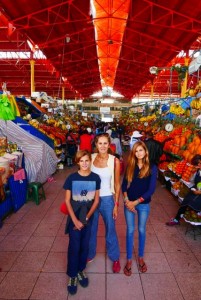 After a few more days in Arequipa we took the bus for Cusco. We got picked up by the bus at 5:40 in the morning and we never stopped once in the entire day. When we finally got to Cusco and checked into our hotel we got outside and explored. My parents said that it was so much more different than the time they visited it in 1998, so much bigger. The shops sold mostly alpaca merchandise, but they were all nice. The second day that we were in Cusco there was the celebration of Corpus Christi. Saints were being transported in these kinds of structures with a sculpture on top. The town and villages fro around the area came for a beautiful parade. The costumes were so cool, colorful and the dances were awesome. Some had costumes that looked traditional, others had huge dresses or hats. Each group represented a Saint, with special colors and dances. Firecrackers were going off every now and then. The celebrating went on for the whole day, and the entire city was crammed with people.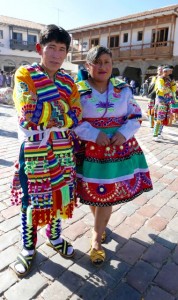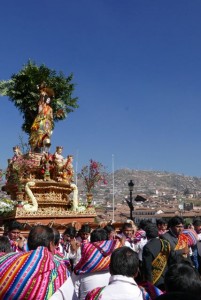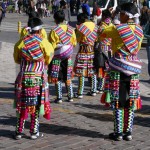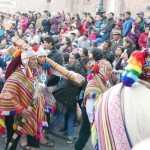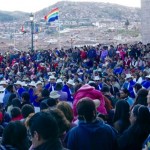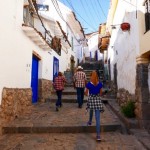 Nous avons passé quelques jours à Arequipa avant de prendre le bus pour Cusco. Il a fallu se lever super tôt car le bus est passé nous prendre vers 5.40. Puis direct vers Cusco, c'était  long heureusement on a pu voir quelques films pour faire passer le temps. Une fois à Cusco, nos valises posées à l'hotel Santa Maria nous avons fait le tour du centre, l'hotel était super bien situé.Mes parents m'en revenaient pas comme la ville avait grandi depuis leur visite en 1998. Le festival religieux de Corpus Christi battait son plein, avec beaucoup de défilés en costume traditional et de fanfare. La ville compte beaucoup de magasins vendant des lainages avec de la laine d'alpacas ou de vicuñas, nous rentrons en Arizona pas au Massachusetts. L'atmosphère de la ville était très joyeuse avec les gens paradant de partout. Il y avait des costumes très traditionnels (avec coiffe en tortora, sorte de jonc) mais aussi certains très futuristes et très funky.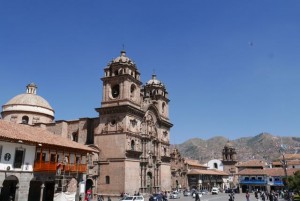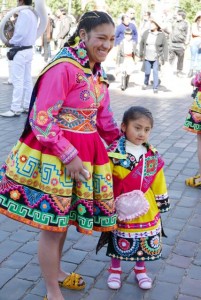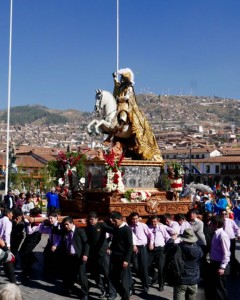 As the days passed we explored different places in the city, and found new souvenirs. We left for Ollantaytambo, a tiny town that has a train to Machu Picchu  in the Sacred Valley. On the way  we stopped at an animal sanctuary. There were a bunch of monkeys, a boa constrictor, a toucan, parrots, a bear, pumas, llamas, vicunas and condors. It was cool to see the condors fly (they have huge wing span) and the pumas jump. For the rest of the drive we explored saline pools in Maras which were really awesome. They looked exactly like Pamukale (remember the trip in Turkey?) except that the water wasn't as blue. There were salt crystals on the sides of the pools. We also saw the round planting terraces of Maray made by the Inca. The landscape was beautiful, the golden barley fields, snowy mountains in the distance, cows and donkeys passing by.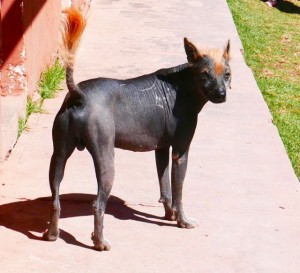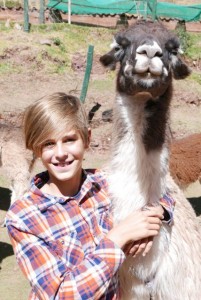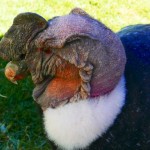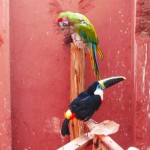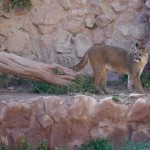 Apres quelques jours dans la ville, nous sommes allées vers Ollaytaytambo dans la Valley Sacrée des Incas. Une toute petite ville avec des ruines Incas et le départ du train pour Machu Picchu. Sur la route nous nous sommes arrêtés dans un refuge pour animaux, ils avaient toutes sortes d'animaux locaux, comme des singes, lames, vicunas, pumas, a bear, and condors. J'ai beaucoup aimé j'ai appris plein de choses sur ces animaux, mon préfèré et le plus bizarre le chien Péruvien, il n'a pas de poil pas très beau. Les condors ont des ailes immenses, ils planent beaucoup avec, ils restent avec le même partenaire toute leur vie et ils ont un oisillon à la fois pas toutes les années. Dans l'après midi, nous avons visité les Salines de Maras. Elles sont construits sur un pan de montagnes et ressemblaient beaucoup à Pamukkale(Turquie). Les cristaux de sels se forment quand l'eau s'évaporent et ils le récoltent avec une pelle. Dans le coin il y avait les terrasses rondes de Maray, les Incas plantaient des cultures entre les plus hautes et les plus basses la temperature avait une différence de 20 degrés. Les paysages dans les Andes étaient magnifiques.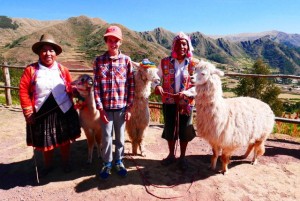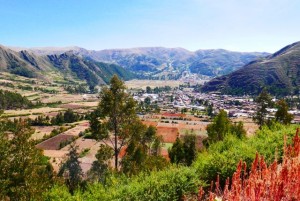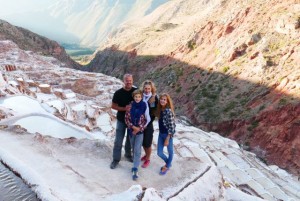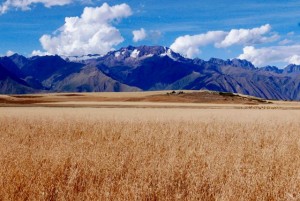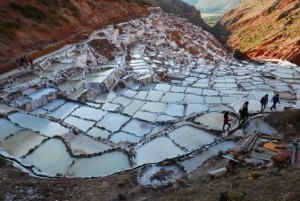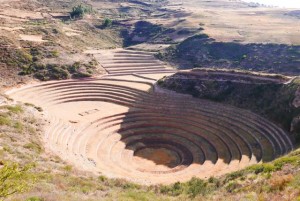 The village of Ollaytaytambo was very small but it had beautiful Inca ruins. The stones were so finely cut that you couldn't fit a pin in between them, and all they had to carve them with were river stones. They used river stones because they were stronger than the white granite they used to make their buildings. Modern human today couldn't do such construction as the Inca. Another mystery the Inca had was how they transported the stones, they weighed tons. Some stones were 14 feet tall, and 1 and a half meters think. They were incredible.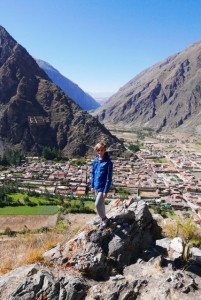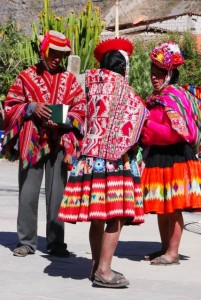 Le village d'Ollaytaytambo était petit mais il renfermait des petits trésors comme les ruines Incas. Il y avait d'énorme blocs de granites  en haut du site. Pour tailler les roches ils utilisaient des pierres de rivière malgré cet outil archaïque ils arrivaient à faire des buildings que de nos nous aurions du mal à reproduire. Personne n'a percé le mystère pour savoir comment ils faisaient pour transporter ces immenses pierres de plusieurs mètres de haut.