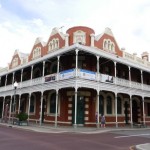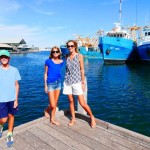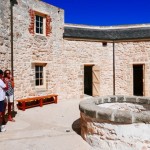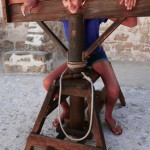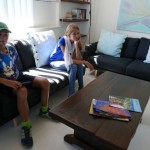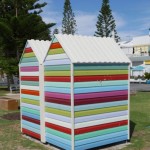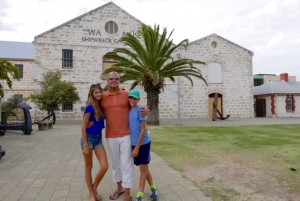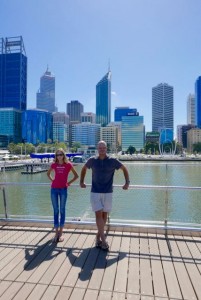 The West. Funny, Indonesia is closer to Australia than New Zealand, a mere 4 hours away by plane. Fremantle, where we were staying, was a very nice town by the ocean. Unfortunately, the cold sea water discouraged me. What month is it, March right? Well, in Australia, its autumn. But my favorite part was what we did outside of Fremantle, visiting the animal preserve. I got to pet koalas, wombats, saw plenty of beautifully colored birds, milked a cow, saw a sheep being sheered, and best of all, kangaroos. I actually got to hand-feed them! Like all marsupials, kangaroos can't over eat, and that's for the better because I don't know what people would think if all they saw were fat kangaroos slumping around after eating too much granulated dry grass!
L'ouest Australien. En fait Indonésie est bien plus près de l'Australie que la Nouvelle Zélande, un vol de 4H. Nous voilà à Fremantle, petite ville juste au sud de Perth, j'aime bien la ville pleine de charme près de l'océan. Malheureusement l'eau est trop froide pour moi. Quel mois sommes nous déjà? Mars, c'est vrai que c'est l'automne ici! J'ai adoré les sorties que nous avons fait dans la région, surtout la visite du zoo. J'ai caressé des koalas, des wombats(le gros animal dans les bras du guide) vu beaucoup d'oiseaux très colorés, trait une vache, observé la tonte d'un mouton, mais j'ai gardé le meilleur pour la fin: donné à manger aux kangourous. En fait les kangourous font partis de la famille des marsupiaux et ces animaux mangent que ce qu'ils ont besoin. Ce ne serait pas cool, si les personnes venaient les voir et trouvaient des kangourous vautrés parterre et obèses!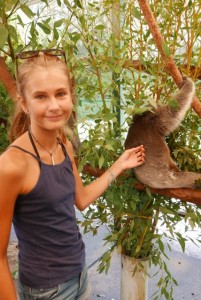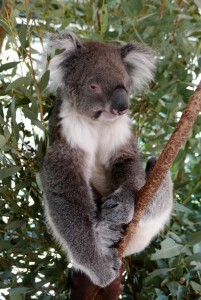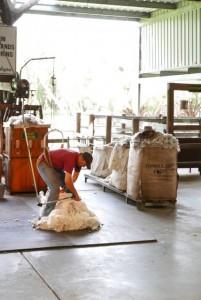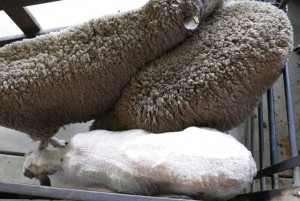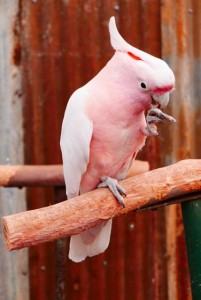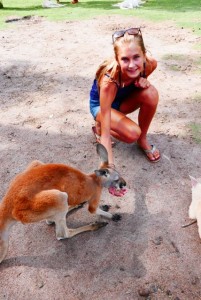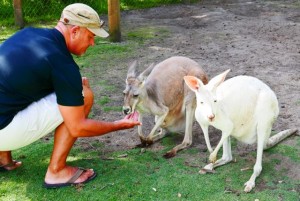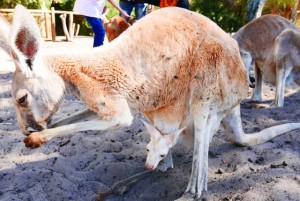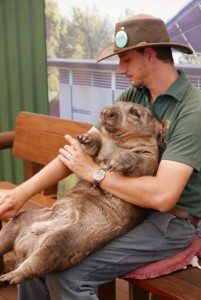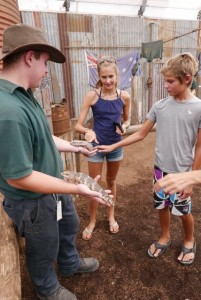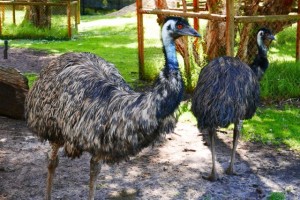 After that experience, we went to a very ancient place called the Pinnacles. Small limestone formations created over thousands of years by the shifting sands and sea water. Like Mother Nature's teeth, they stood tall and proud. Not just 32, but tens of thousands of triangular prisms standing upright in the middle of a sandy desert. But the Australian desert is so much more diverse than I had ever imagined. It changed with every mile we traveled. From low brown brush to snowy white dunes. The fine white sand whipped my legs as I struggled ankle deep up the ever-shifting slope.
Un autre jour, nous avons visité un désert très ancien, formations calcaires créées  des milliers d'années auparavant  par le vent et l'eau, les Pinnacles. Comme des dents, les colonnes se tiennent droites comme des i. Mais il y en avait bien plus que 32! Le désert australien est plus varié que je ne pensais, il change beaucoup, jaune, orange, petits arbustes ou dunes de sable d'un blanc éclatant. Le sable fin des dunes de Lancelin me fouettaient les jambes quand je les escaladais.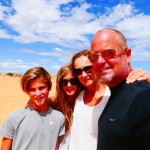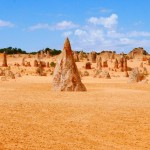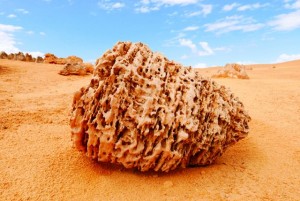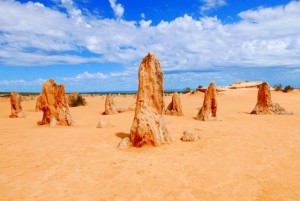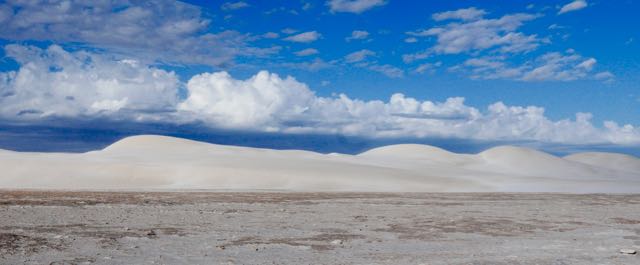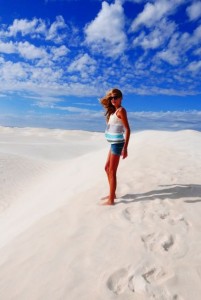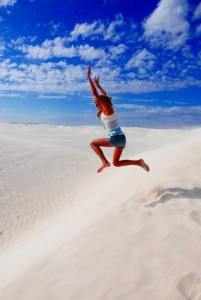 Road trip! (You might not believe this, but Australia is cold). We drove down south the Margaret River wine region. And chocolate region, and nougat region. The factories offered free samples which I took full advantage of. The extra pounds I did gain that day, I lost while running around a baby playground. South Western Australia is famous for its huge underground caverns. A 2km expanse of total blackness, there was nothing, until they turned on the lights… Translucent stalactites and stalagmites rose and fell. Some were huge structures, formed over millions of years and others were thinner than my pinky finger.
Direction le sud région de Margaret River et en fait plus on va vers le sud en Australie et plus il fait froid, c'est l'inverse de nous du fait que c'et dans l'hémisphère sud. Mais aussi région du chocolat et du nougat mais surtout vin et bière! Nous avions droit de tester leurs produits, en tant que cliente il fallait que je me sacrifie pour être sure que leur produit était bon. J'ai dépensé mon surplus de calories sur les aires de jeux, même si je suis un peu trop grande pour ça je me suis bien amusée. Il y a beaucoup de grottes et d'aven dans la région, nous avons visité l'aven bijou, 2km de complète obscurité,  avant que les lumières ne soient allumées. Il y avait des magnifiques stalactites et stalagmites, certains extrêmement fins pas plus gros que mon petit doigt et très long.Cette grotte ne grandit pas vite car elle est asséchée.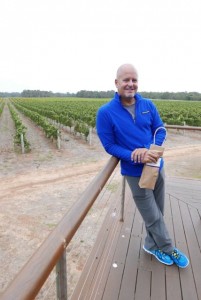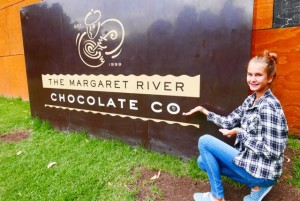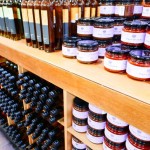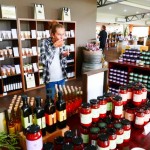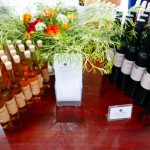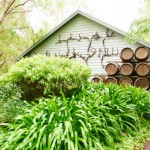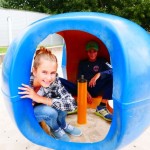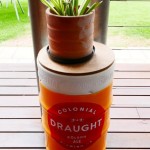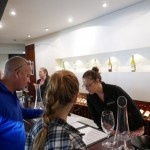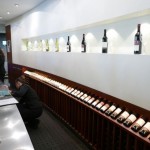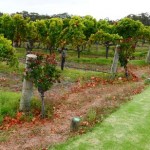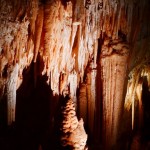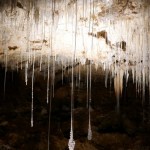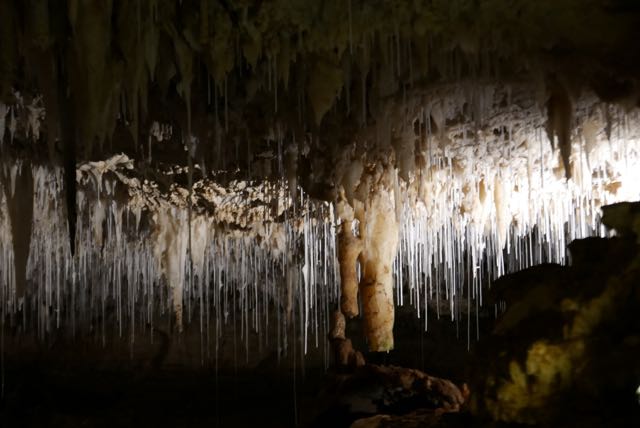 Continuing south, we stopped at Hamelin Bay to see the sting rays. They sloshed to the surface of the water, their graceful black wings gliding easily under my touch. Next we visited a karri forest with bark-less trees and soaring limbs. I scaled 200ft above the ground so that even I, a fearless climber (if I say so myself), felt my legs shake every time I glanced down at the ant sized figures of my mother and Jayden. Even taller than those trees was the lighthouse at Cape Lewuinn, the southernmost part of the west coast of Australia. It is situated at the point where the Indian Ocean and Southern Ocean meet. The lighthouse keeper was seriously fit I learned, between climbing those 500 steps and cranking the handle every 2 hours to keep the light burning. The 7ft thick walls should have offered protection from the howling winds outside, yet during storms, the structure does shift a couple cm.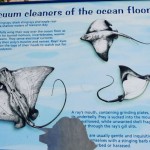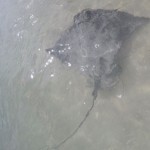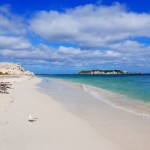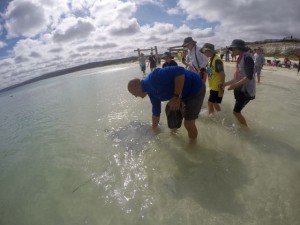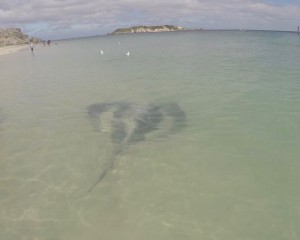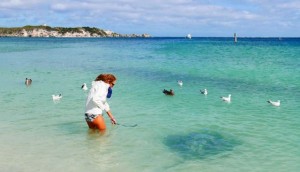 Nous poursuivons notre périple toujours plus au sud, un arrêt dans la baie d'Hamelin pour observer les raies. Elles venaient relativement près de la plage à la recherche de nourriture. Je ne me suis pas trempée car je trouvait l'eau trop froide, ma mère a été l plus courageuse. Elles glissaient pas très loin de la surface ou remuaient le sable pour découvrir quelques restes, j'en avais caressé une le jour d'avant dans le centre de Bunbury d'étude des animaux marins.C'es aussi la région des karris grands eucalyptus qui perdent leur écorce. J'ai escaladé le Diamond tree, 65m, c'est une ancienne tour de contrôle pour les feux de forêt (qui sont commun ici). Les marches sont en fait des bouts de ferrailles plantées dans l'arbre le tout sans filets, ce n'est pas donné à tout le monde d'y arriver (ex ma mère!!) j'avoue que sur la fin j'avais un peu les jambes en coton, mais rien ne remplace la vue que j'avais là haut. Mon frère et ma mère étaient ces 2 petits points! Nous avons continué jusqu'au Cap Leuwinn où nous avons visité un phare très ancien encore plus haut que l'arbre! Ici l'océan indien rencontre l'océan  du sud (Southern en anglais). Les gardiens du phare avaient besoin d'avoir la forme physique entre monter les 500 marches et remonter le système à la main toutes les 2 heures avant que ce soit automatisé. Les murs étaient très épais pour résister au mauvais temps. C'est le point le plus à l'ouest de l'Australie, le jour de notre visite, les vents étaient relativement calmes et la mer dociles.