The ferry stopped on the Island of Koh Tao. We got in a taxi and got to our hotel. The room was okay, the bathroom was very impractical and the water was cold. But the coral reef was amazing. The corals and fish were so cool. The parrot fish were just exploding with color. There were all different kinds of fish, corals, and anemone. The food at the restaurant was crazy good their green curry was the best I had ever had. But I was stunned when I saw the reef. The color and fish. There was a thing that looked like a clam but had vivid colors, I poked it and it sucked itself into the rock. The forests of coral. Every day we went snorkeling and surprisingly I never got bored of it. There were banner fish, parrot fish of incredible colors, smaller fish of yellows and blues, coral as far as the eye could see. Tanote bay was amazing. In addition with the delicious food.
Le ferry nous a laissé sur l'île de Koh Tao. Nous avons pris un taxi pour notre hôtel le Mountain Reef Resort. La chambre était ok, la salle de bain était un peu spéciale faite à la main, avec des galets et l'eau était froide. Mais le corail et les poissons étaient juste extraordinaires. Les poissons perroquets avec leurs couleurs vives, et le corail c'était du corail dur mais il était aussi intéressant. Il y avait une grande diversité de poissons, et même des anémones, l'eau était chaude donc ce n'était jamais un problème pour aller nager et on ne voyait jamais exactement la même chose ou les même poissons. Il y avait des choses qui ressemblaient à des clams mais ils avaient des couleurs très vives et ils étaient dans le corail dur. Je ne me suis jamais ennuyé même quand on allait nager 2 ou 3 fois par jour. Voici les poissons avec qui nous avons nagé : les poissons perroquets, les étoiles de mer, les poissons bannières, les poissons anémones (à ne pas confondre avec les poissons clowns), les poissons gâchette,  les polypes de différentes couleurs sur les coraux, des concombres de mer, des poissons anges, des oursins etc… Nous avons passés 5 super jours.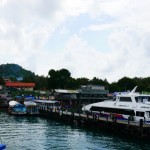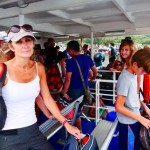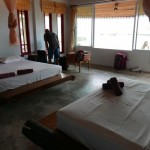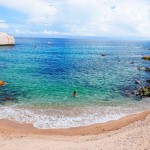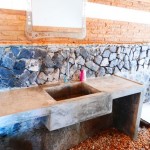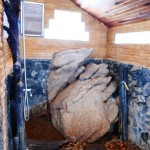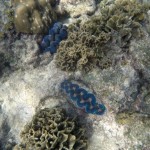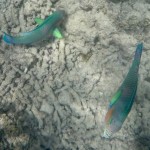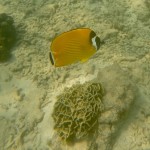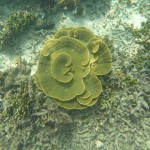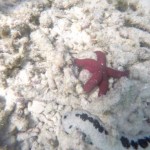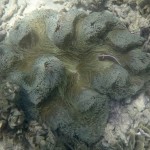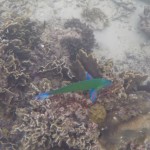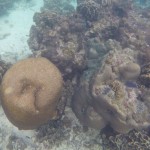 The next morning we got on a taxi to get to the Bro and Sis hotel. The rooms were super nice but my room was looking at a creepy abandoned building. We took a long walk along Sairee beach, the water was incredibly shallow even if I walked 20 meters it was only to my stomach. When it became dark we walked back to the hotel. Most of the nights I couldn't sleep because the live music, it was so loud that it was shaking the room, and it often didn't stop until 1:00 A.M.
Il était temps de changer d'endroit sur notre petite île, nous sommes allés dans la ville de Maad Head, nous logions au Bro and Sis, notre chambre était mieux mais notre vue beaucoup moins bien, j'avais vu sur un bâtiment en piteux état. Nous avons marché tout le long d la plage de Sairee, elle est assez longue. L'eau ici n'était pas très profonde je pouvais marcher pendant presque 20 m en ayant juste de l'eau au niveau de mon estomac. Il e'tait pas très facile de dormir car l'hôtel avait un bar qui jouait d la musique tous les soirs jusqu'à 1 h du matin! C'était tellement fort que ca faisait trembler les murs de ma chambre. 
The next day we were off on a snorkeling trip around the island. I was really hoping that we would have seen black-tip reef sharks in shark bay but very sadly I didn't. I had found a huge anemone that looked like a giant balloon with its thousand of arms sticking out of it. Huge Schools of yellow and blue fish were swimming around our boat and there were so many yellow butterfly and parrot fish. The corals were really nice. The fish weren't that varied but they were really cool. At one beach my dad saw a giant puffer fish but he had nothing to poke it with so it didn't inflate and a fish he said there was a fish that looked exactly like a giraffe. Most of the places we stopped were the same but it still was awesome. There was water melon and very unripe pineapple on the boat to eat. My sister had found these really cool shells but they had a little guy living in them so we put them back in the water. I don't exactly know why but I love being in water. I guess it might be because I learned to swim when I was a few months old, I've always loved big waves, and simply the water no matter cold or warm.
Nous avons fait un voyage en bateau autour de l'ile. Et on s'est arrêté dans 5 baies pour nager avec notre masque et tuba. Notre premier arrêt était la baie des requins, en fait ce sont de petits requins pointes noires. En fait, on en a pas vu, j'étais un peu déçu je voulais vraiment nager avec des requins surtout inoffensifs. Par contre j'ai vu une énorme anémone on aurait dit un ballon géant avec des milliers de petits doigts qui bougeaient. Des bands de poissons jaunes et bleus tournaient autour du bateau, et les poissons perroquets qui venaient manger des écorces de pastèque. Le corail était d'un vert vibrant. Les poissons dans les différentes baies n'étaient pas très variés, en fait tu voyais un peu les même mais parfois c'était plus certains que d'autres mais j'ai passé un très bon moment. Mon père a vu un poisson armé mais malheureusement il n'avait rien pour le toucher, et il n'a pas gonflé, il a aussi vu un poisson qui avait le même dessin qu'une girafe. Nous avons mangé sur le bateau, et comme snack il y avait de la pastèque et  l'ananas n'était  pas très mur. Mais soeur a trouvé deux coquillages très beaux malheureusement il y avait encore des habitants donc elle les a remis à la mer. J'adore nager et être dans l'eau, je peux rester des heures dans l'eau, peut être parce que j'ai appris à nager très tôt, ça ne me dérange pas si l'eau est froide ou chaude, et adore quand il y a des vagues.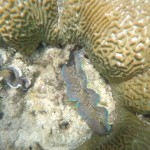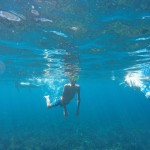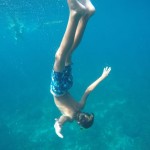 When the trip was over I started packing as we were leaving for a new part of the Island. We were told that a taxi would pick us up at the main port. Mr. taxi guy was 2 hours late.  When they finally drove us there and we got to the reception I was hearing this sound that was really strange I thought they were speakers until I found a parrot. The rooms were really nice. They had an amazing view overlooking the ocean. It was a free breakfast buffet style but you had to come not too late if you wanted pancakes. One night when we were taking a normal stroll by the beach we came unexpectedly across a fire show. The tricks the guy did were amazing, flipping sticks or 2 pots with a chain. It must have taken him years of practice to master. He made my sister and I  come up and help him do tricks as he spun it around our faces. It wasn't the fire that I was a tiny bit scared it was just that irrational fear that just creeps in and you get a tiny bit worried. He was spinning a flaming staff, flaming chains. The end was the coolest trick. He had this giant tube and filled it with gasoline then he pushed it into the ground and out came a cloud of fire. It was the coolest thing I saw on the Island.
Quand nous sommes rentrés il a fallu faire les valises encore car nous changions de plage. Nous avions arrangé un taxi mais il est arrivé avec 2 h de retard, en fait ils ne viennent que quand il y a une arrivée de ferry, nous aurions aimé qu'ils le disent comme ça nous n'aurions pas attendu pour rien. Quand nous étions à la reception de l'hôtel PInnacle j'entendais des bruits bizarre un peu comme des hauts parleurs, en fait j'ai découvert que c'était des perroquets. Nos chambres étaient bien, elles avaient une vue splendide sur la baie. J'aimais bien le petit déjeuner car c'était un buffet mais il ne fallait pas arriver trop tard si tu voulais avoir des pancakes. Un soir après le diner pendant notre marche sur la plage nous sommes tombés sur un Fire Show (spectacle de feu) nous nous sommes assis au bar et nous avons admiré ce que la personne faisait avec un baton ou des chaines avec des petits pots au bout. Il était très doué, il a du s'exercer pendant longtemps c'était cool à regarder. A un moment il nous a pris avec ma soeur, et nous avons un peu participé, tenu les chaines et il les faisait virevolter au dessus de nos têtes. Il a fallu que la pile de l'appareil photo soit vide à ce moment là. Mon moment préféré a été quand il a prison tube vraiment grand (3m) qu'il a rempli de carburant puis il l'a enfoncé dans le sol d'un coté et quand il l'a allumé ça a fait un flamme d'au moins 3 m de long on aurait dit comme un nuage de flammes. C'était franchement très cool à regarder. 
Most days were the same routine homework, eat, swim, sleep repeat. Until one day,  my dad took me out on a fishing trip. We made it to the boat and began our journey. We had 3 other people with us. I was lucky enough to get the 1st and biggest fish of all. After catching that big one I was only catching small ones barely big enough to be bait. For most of the time I was staring at my line. My poor dad didn't catch anything until the last few minutes he managed to catch a white snapper. One of the guys that was with us caught a blow fish, but since they're poisonous and you need a license to fish them we tossed him back. I had seen some marlins out in the distance jumping around. I was a little bit disappointed because I thought that we would go game fishing not bottom fishing. The chefs prepared the fish for us that night at the hotel and they were delicious. I preferred the snapper to the tribely's I caught. They made a garlic pepper sauce with it. I really enjoyed it.
La plupart des jours nous faisions la même routine, devoirs, manger puis plage ou piscine (quand il ne pleuvait pas car il a pas mal plu aussi) et dodo. Finalement, un jour mon père m'a emmené pêcher. Nous étions à bord d'un bateau avec 3 autres clients. J'ai eu de la chance car j'ai ris le premier poisson et c'était le plus gros que tout le monde a péché. Malheureusement après je n'ai péché que des petits que nous utilisions comme appât. J'ai passé beaucoup de temps à regarder ma ligne car rien ne mordait. Mon père n'a pas été très chanceux, il n'avait rien attrapé juste avant qu'on rentre il a pris un snapper. Un des gars a péché un poisson armé mais comme ils sont empoisonné il l'a remis à la mer. Nous avons vu deux gros marlins, en fait nous pensions faire de la pêche au gros mais c'était juste de la pêche à la canne à pêche donc j'étais un peu déçu. Mais à l'hotel ils nous ont préparé les poissons un des pêcheurs nous avait donné le sien, ils étaient préparés avec une sauce poivre et ail, nous nous sommes régalés. Le snapper était meilleur que le tribely que j'avais péché.
We stayed at the Montra resort closer to town. After getting settled we decided to go out for a walk. We went swim suit shopping, we needed new ones. My dad found one, my sister found one. I was about to give up until the very last store had some my size. Mine was the cheapest because it was from a street store and my dad got the most expensive. The breakfast was a little bit limited but I ate what there. I started packing after finishing my homework for I was about to go on a very exciting adventure in Bali.
Nous sommes  restés à l'hôtel Montra nos 3 derniers jours. Nous avons fait les magasins après la baignade car nous avons tous besoin de nouveaux maillots de bain. Mon père a été assez chanceux de trouver le sien vite, puis ça a été au tour de Mélia. Je désespérais d'en trouver un à ma taille, car c'était surtout pour les adultes, puis coup de chance à notre dernier magasin j'en ai trouvé un. A notre hôtel le petit déjeuner n'était pas aussi bon qu'à notre hôtel précédent. Mais il fallait faire avec. Puis il a été temps de faire les valises pour notre prochaine destination Bali, direction l'Indonésie.