When we arrived in Venice, we had to go the station for the Vapporeto (ferry) so we could get to the apartment we rented. We got off the ferry and met the owner of the apartment. She guided us through the apartment and it was very nice. She showed us where to go for good restaurants, the supermarket and the bakery. We found a restaurant, I had a delicious Diavola pizza. We visited Venice, though it was full of tourists, it was very quiet probably because there was not a single car.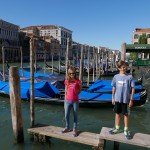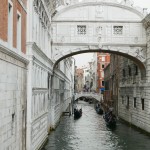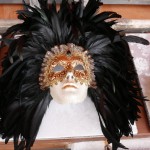 We saw lots of stores that had Venetian glass (Venice is very famous about their glass art) they are hand blow which means (a man with a long pipe and a superhot oven create the art pieces) I found the glass spiders very cool. And there were lots of masks shops, Venice is famous for its carnival. I also thought that the little animals that were clear glass that had the red fish in them were also very interesting.
The next day I woke up late 9:10. We went to explore the city. Venice is beautiful. There are lots of little venders that sell souvenirs, and lots of selfie pole venders. Every day we walk all around Venice. We had lunch at the apartment and my dad made us Turbot (Turbot is a fish that looks almost exactly like a halibut but smaller) it was the best fish I had ever tasted.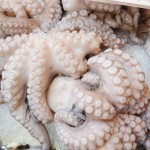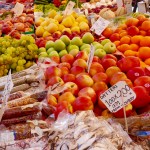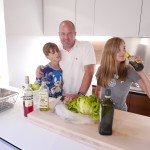 There were lots of octopi in the fish market. Since it was my birthday my parents got me a very cool watch that looks like one of those lego watches but bigger and you press on a button to see the time. It is red. I like it very much, and it's very practical
On the last day it is raining but we decided to still take a walk until it started raining very hard and we found a little place that kept us from getting wet. The little venders came in the same place I found a very cool pocket knife that had the flag of Italy on it. I bought it as a souvenir from Italy for only 5 euros of my own money. We returned to the apartment and my dad prepared clam linguini for lunch, it was delicious.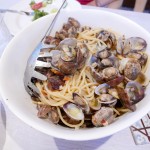 The day came for us to leave Venice and go to Florence. I was very sad to leave Venice but we packed our bags and left to take the train to our next destination.